This is a very quick update to explain what is happening with my latest loco development- the streamlined Art Deco S Class steam locomotives launched by Victorian Railways in 1937 to pull their swanky new express train, The Spirit Of Progress. The above picture is a rendering in CATIA done to get the 3-dimensional shapes right.
There is plenty to write about but I don't have time to do them justice right now. I'm still finishing the Flying Scotsman run, so no time to write…
In brief:
They're tinplate, 3 rail, O gauge. There will be lots of detail. The mech will be the 12V DC Permag open frame mech shown on these pages. It will be designed to get around 3ft radius curves with the removable lower front side valences fitted, and a yet to be determined radius with them off (the real locos lost them later in their life because they were always getting dinged). Wheels will be "course scale" like the A3s but there will be options for tinplate style (like the Cock O' The North) for tubular tinplate track.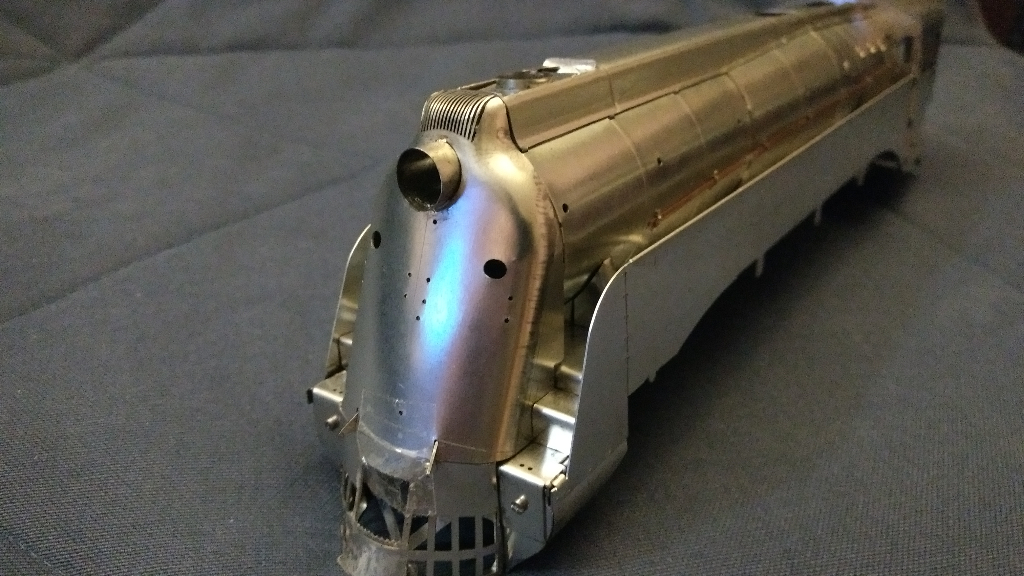 They are still in development but here are some pictures of the production prototype. All the heavy press tooling is done. I am now working on the embossing and coining die designs for the skins, and finalising details like headlight bezels, reflectors etc.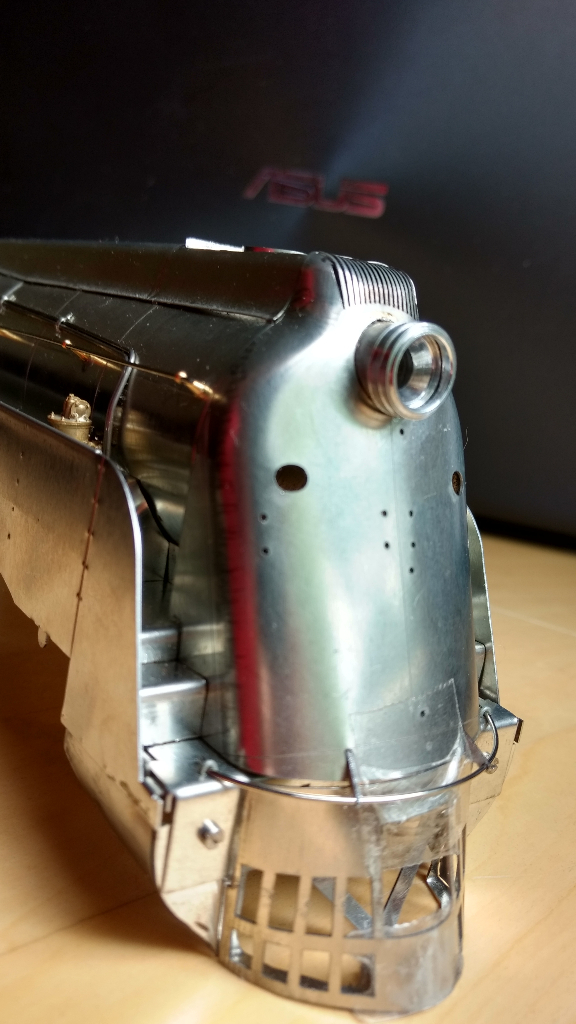 Did I say there will be lots of detail? You'd better believe it.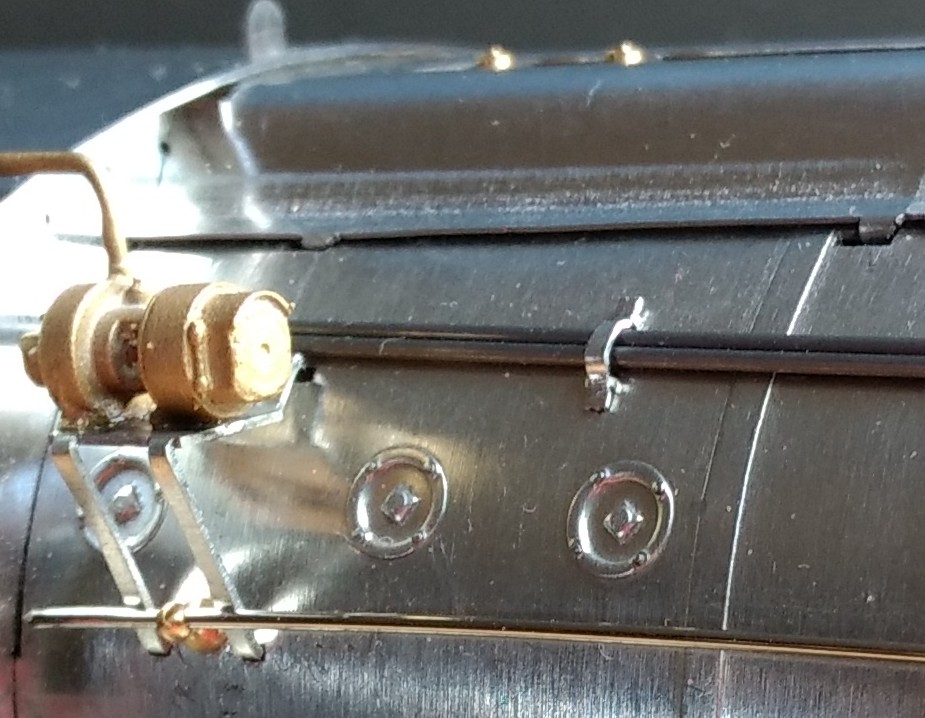 Oh, and this too.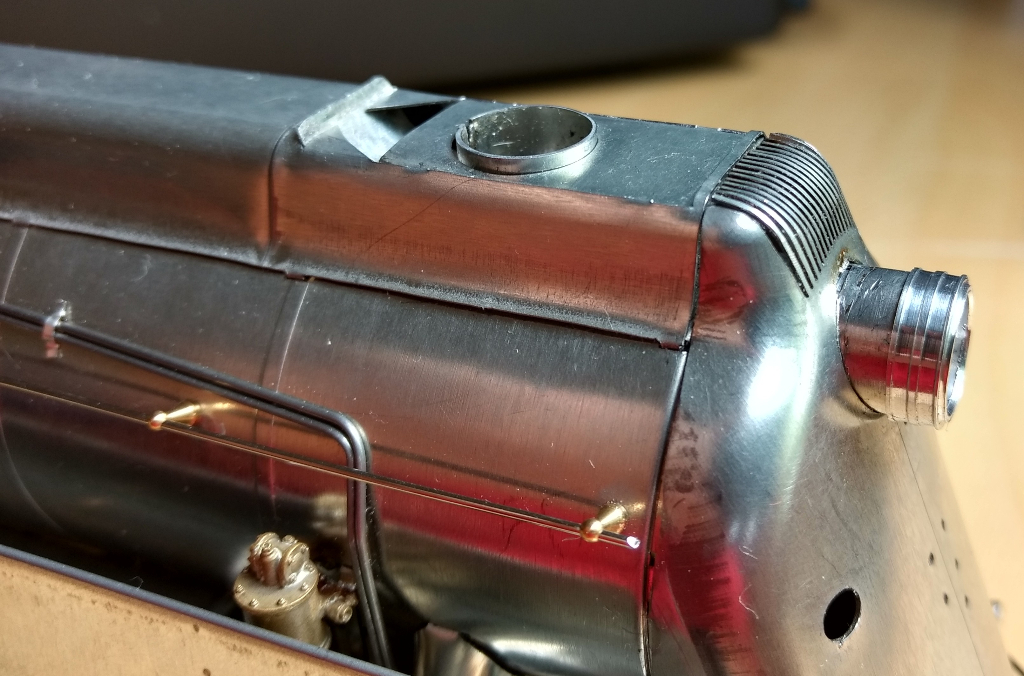 The turret and nose forming dies were by Walter Albert at Precision Tool and Die.
Here's one for the rivet counters, after the cab detail tryout.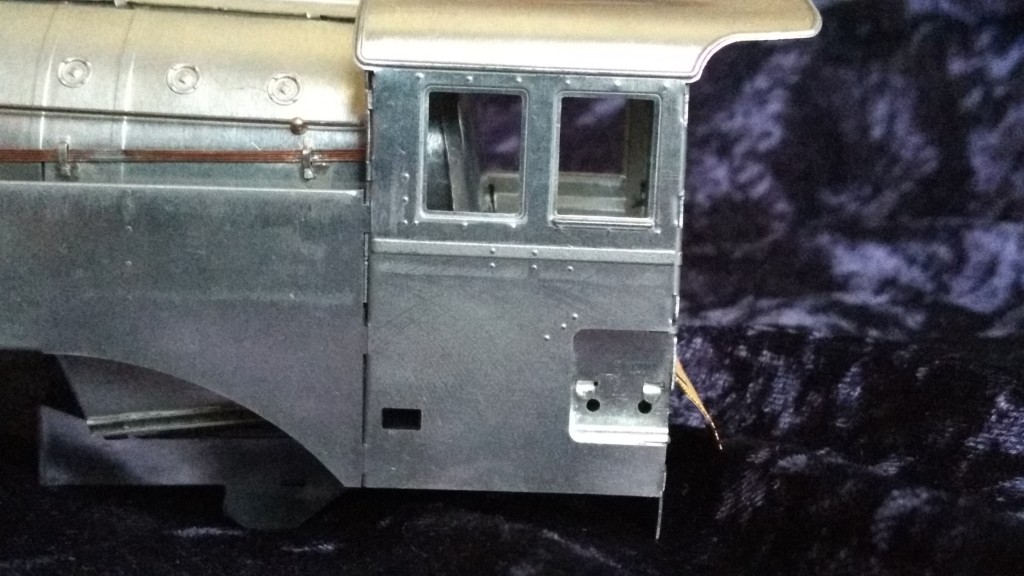 Another view of the cab, this is the door that leads out along the footplate.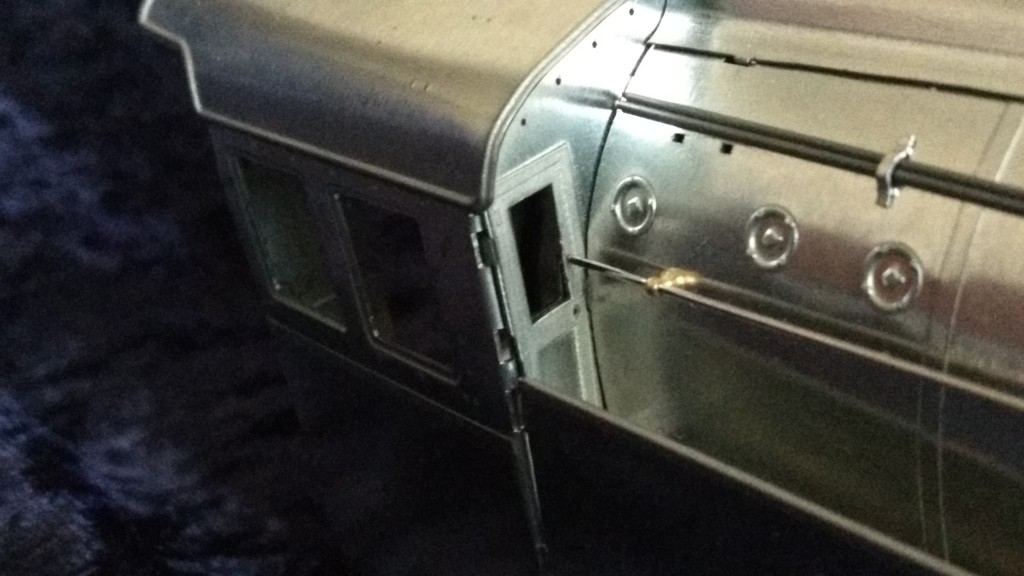 The Delta trailing truck in pressed tinplate. Originally this was a standard unit fitted on the S class, made by Commonwealth Engineering in Granite City, Missouri from a big casting. You see very similar units on many Australian and US steam locos. After a while the ones on the S  started to crack up and Victorian Railways had to run up their own version welded  from steel plate, but that was after the locos had been streamlined for a while. I still have work to do on this, I need to make form blocks for shaping the tinplate. This one I did by hand and it is a little wonky. I am pleased that the pressed representation of the cast-in "Made in USA" lettering came out as it should. The embossing dies for the cab and truck were by Brad Nichol and his toolroom guys at Nichol Industries.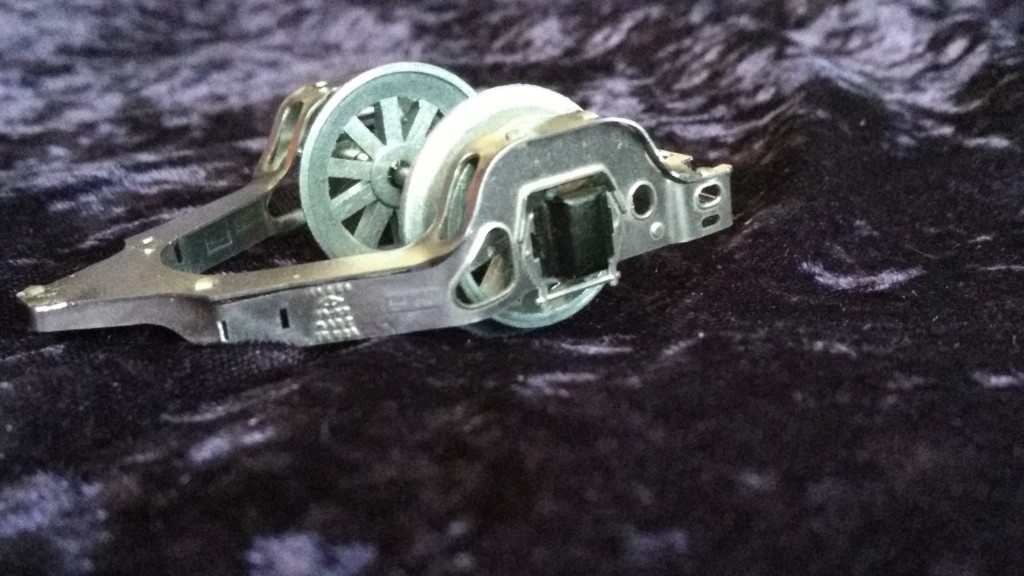 There's plenty more to do, like the tool design for the tender, below, so I'll stop here and get back to work.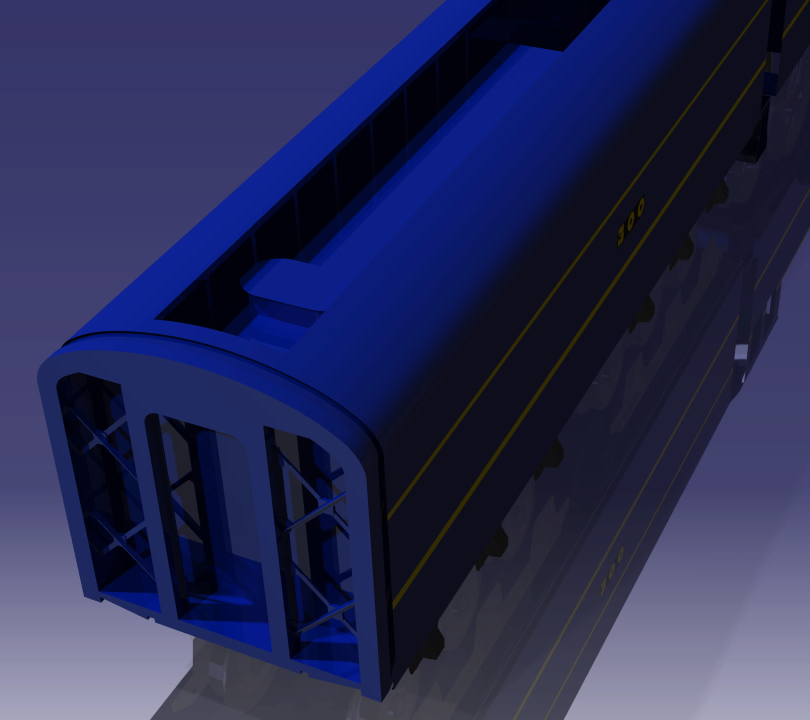 Hah hah! Back again! A further update, I've just finished working on the master model for the corridor connector/vestibule plate that goes on the back of the tender. It's just gone off to have a pre-production batch made.
I'm not taking orders yet, I don't want a long waiting list hanging over my head until everything is well under control.  The aim is to start production in mid 2018 but I'm not making any promises. Apart from one: it will be the best tinplate engine in production, bar none.